First Aid IT support is a type of IT support that provides immediate assistance to help companies or staff members with any
IT-related issues. This support helps to guide them through unfamiliar material and explain what the problem might be. It is
designed to provide quick solutions to urgent issues, allowing the company or staff member to continue their work with
minimal disruption. In essence, First Aid IT support acts as a first point of contact for IT problems, helping to diagnose and
resolve issues in a timely manner.
Desktop Support
Overview of desktop support services
Basic types of desktop problems that can be resolved
Process for submitting a support ticket
First AID IT desktop onsite / remote support
Email Support
Overview of email support services
Common email issues that can be resolved
Process for submitting a support ticket /
communication or guidance true ISP
Technical Communication
Overview of technical communication services
Importance of communication in IT support
How the company can benefit from
technical communication
Advisory & Guidance
Overview of advisory & guidance services
Types of IT solutions offered
How advisory & guidance can benefit the company
Online web navigation & online training
Basic web app training (email / cloud storage / web applications)
Navigation true certain application after research.
Online video conference training.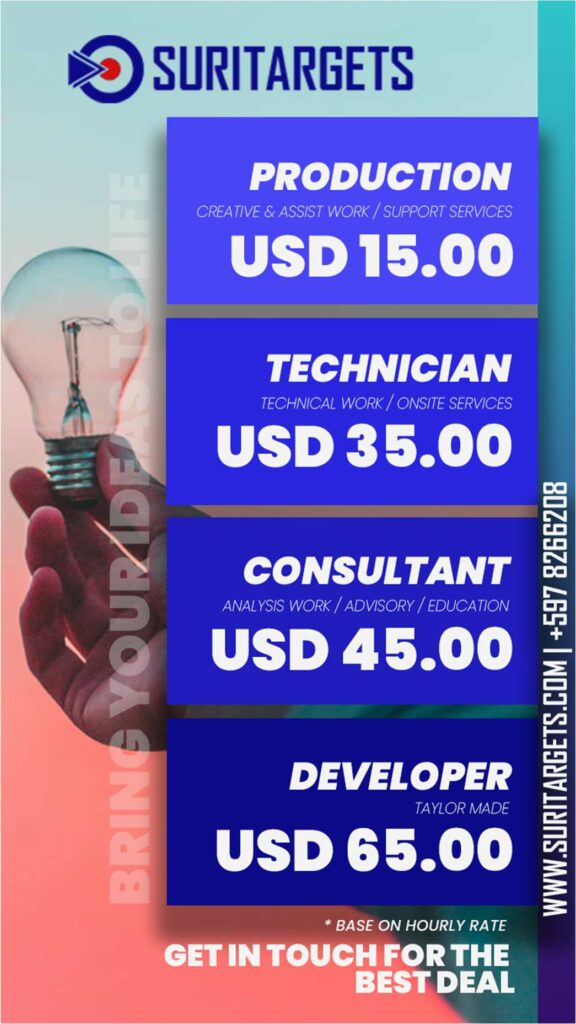 In conclusion, our team is dedicated to providing a wide range of services that go beyond just basic IT support. We offer
creative works, IT knowledge, website and web application development, marketing, and education services, all with the aim
of helping businesses to achieve their goals. Whether you need help with a one-off project or ongoing support, our team is
here to assist you every step of the way. So, why not take advantage of our expertise and make use of one of our services
today? We look forward to helping you achieve success in all your efforts.